TeacherEase is the new Heritage Schools student grades program replacing Chalkable STI. This afternoon, e-mails were sent to parents with log-in instructions for the Parent Portal. If you did not receive this e-mail, please e-mail your child's school main office for assistance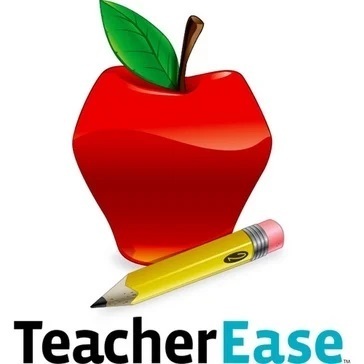 Congratulations Skyla, Katelyn, Adena, Owen, and Ben and their parents and family here for Senior Night and also thank you Sponsors Mr.Cherry and Mrs. Campos!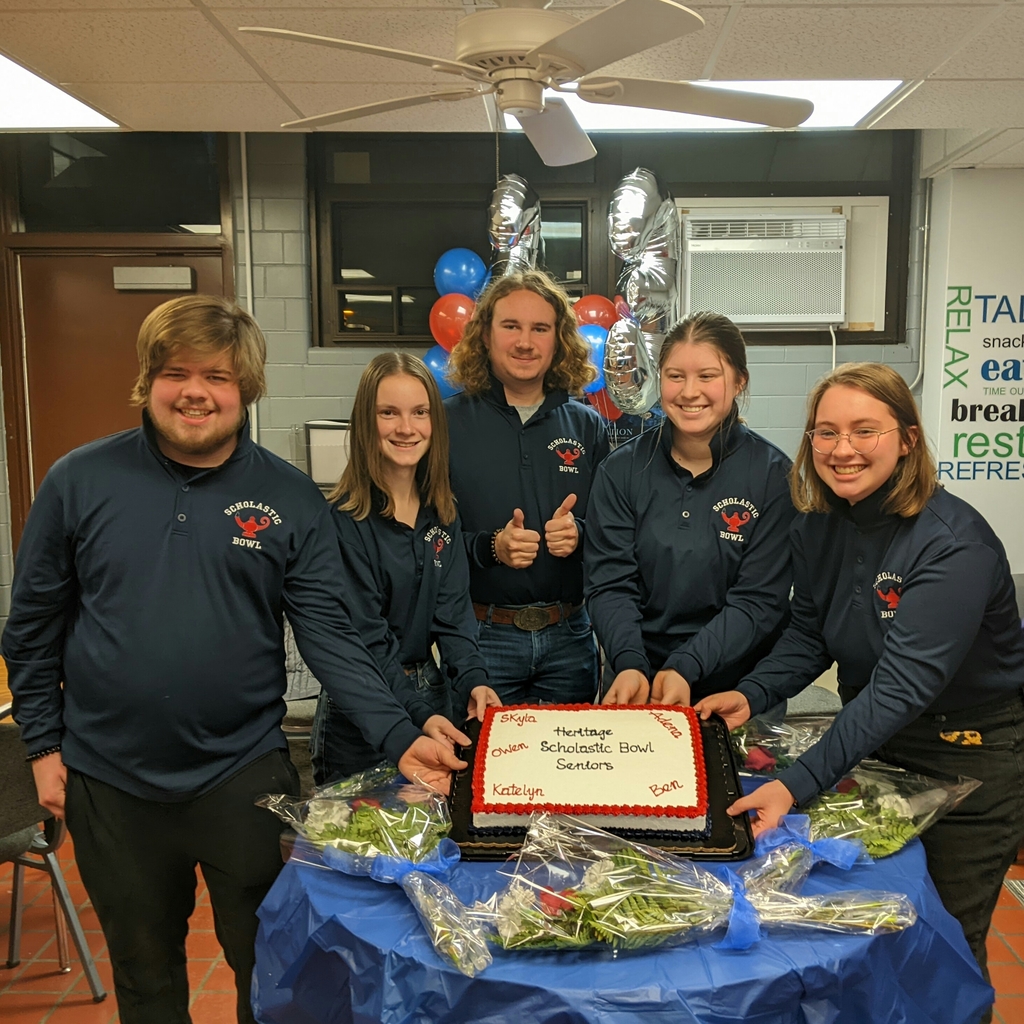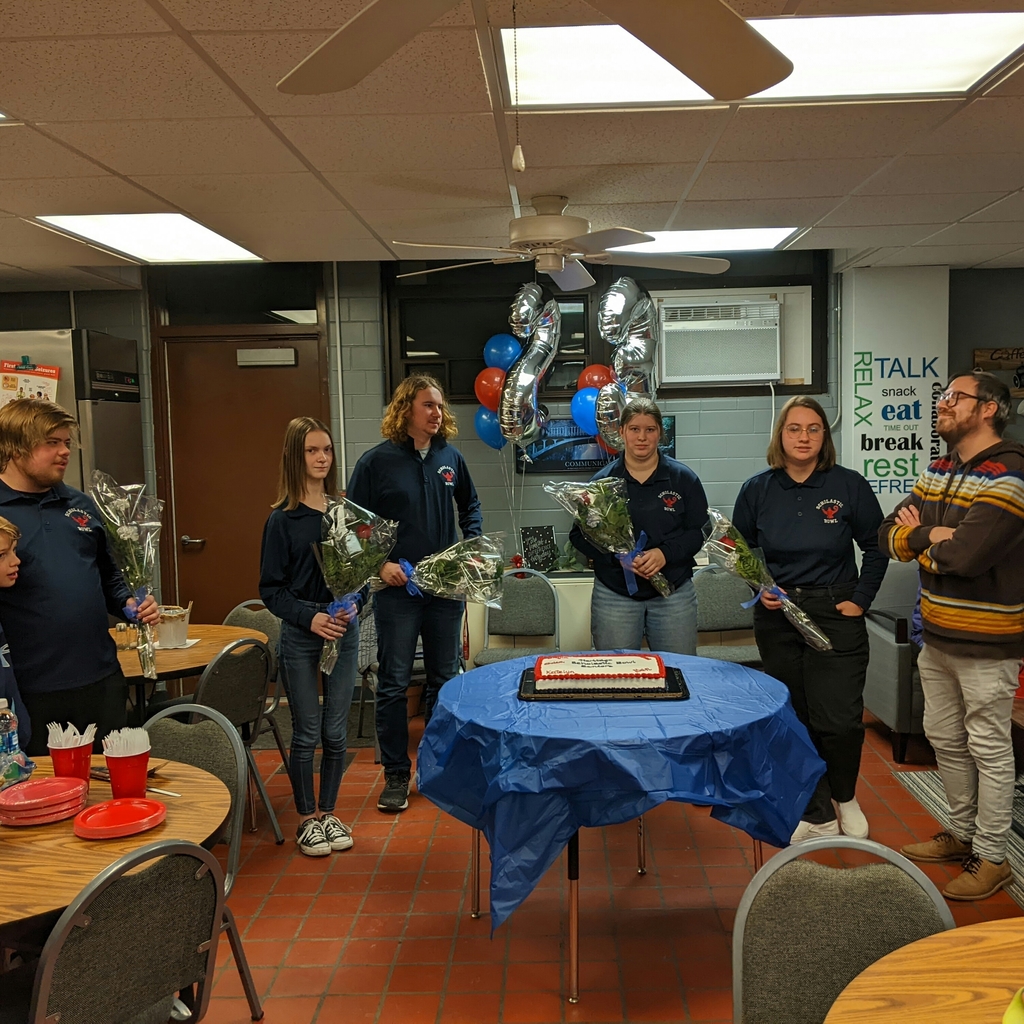 Can it be any busier Heritage Schools tonight? Section 17 FFA Volleyball Tournament hosted by the Heritage FFA members and Ms. Sorensen at Broadlands tonight in both our gyms!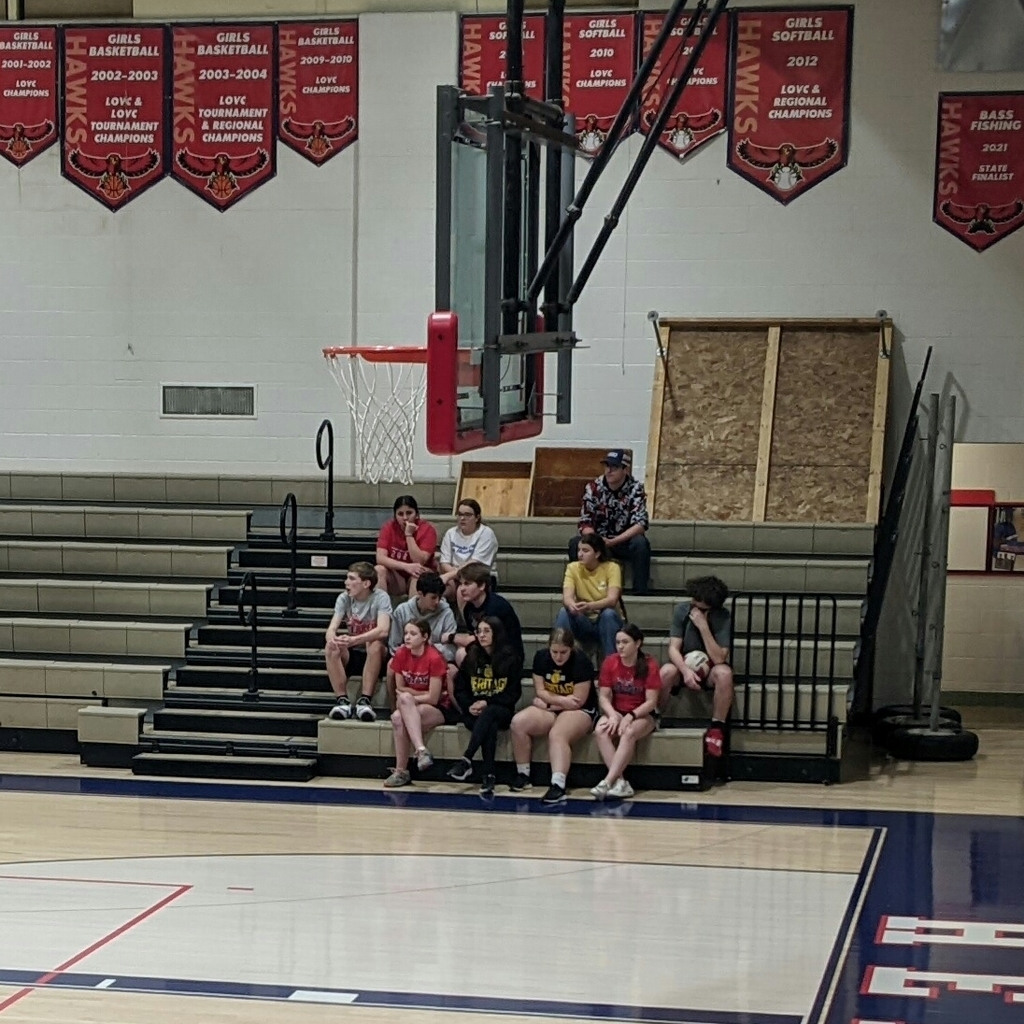 Heritage HS Senior Night Scholastic Bowl at Broadlands, ready for Match #2 tonight with Blue Ridge, reception with their cake and intros of family to celebrate provided by Heritage Booster Club after this match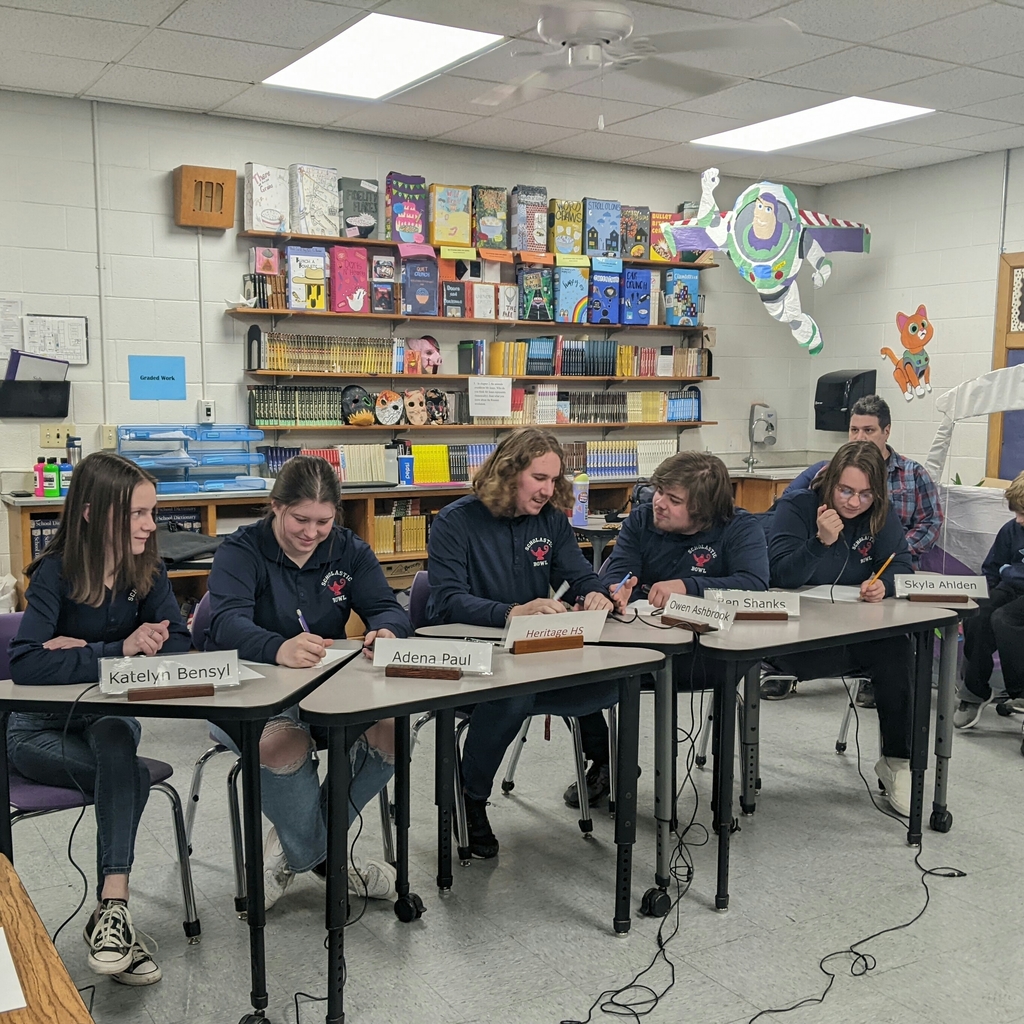 February means Valentine's Day and Valentine's Day means Flowers! Check out the flier for info on ordering from our Heritage High School Floral Club led by Agriculture Teacher/FFA Sponsor Emilee Sorensen and her students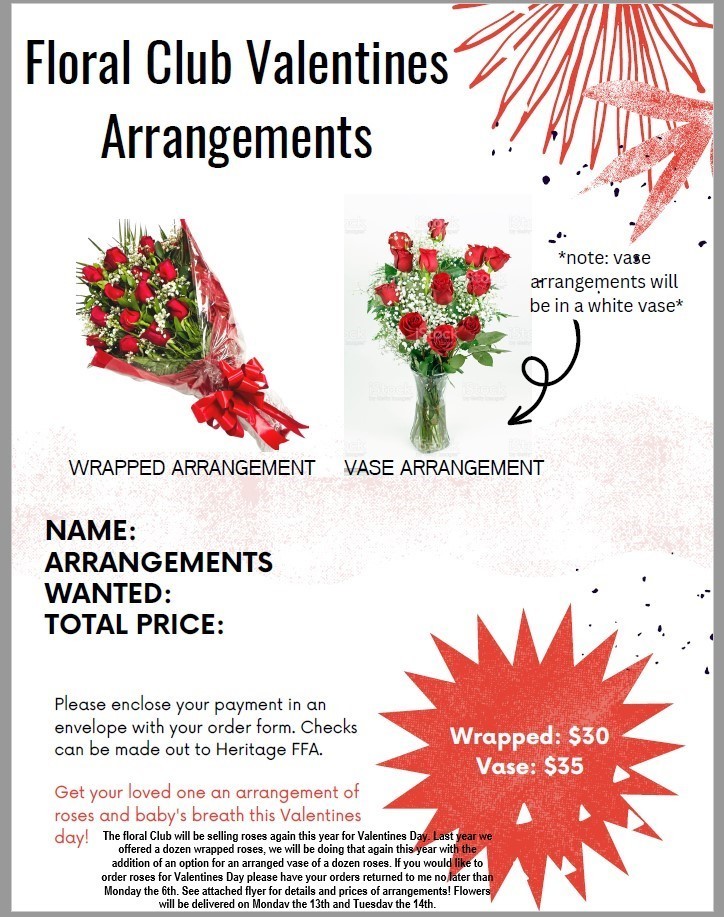 It's Heritage HS Scholastic Bowl Senior Night...Take 2!! Tonight at Broadlands with Lincoln Prairie Conference visitors Blue Ridge, Argenta, and Villa Grove, first match at 5pm. Good luck to our Class of 2023 Seniors and team tonight, weather looks perfect unlike last time!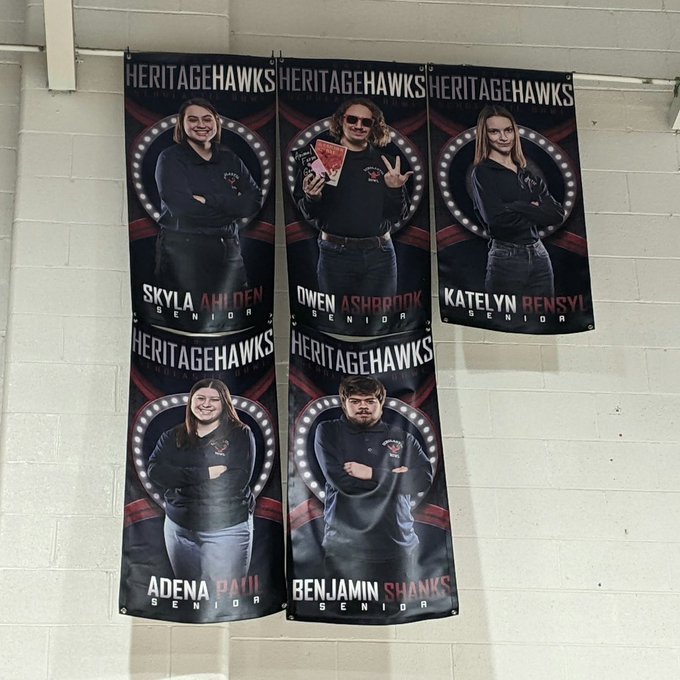 Tonight!! Heritage Hawks 8th Grade Boys Basketball will play in the IESA Regional Championship at Uni High vs Champaign Next Generation at 7pm! The Hawks beat Holy Cross last night to advance. Info in graphic and also at
www.iesa.org
. Great job Hawks and Good Luck!!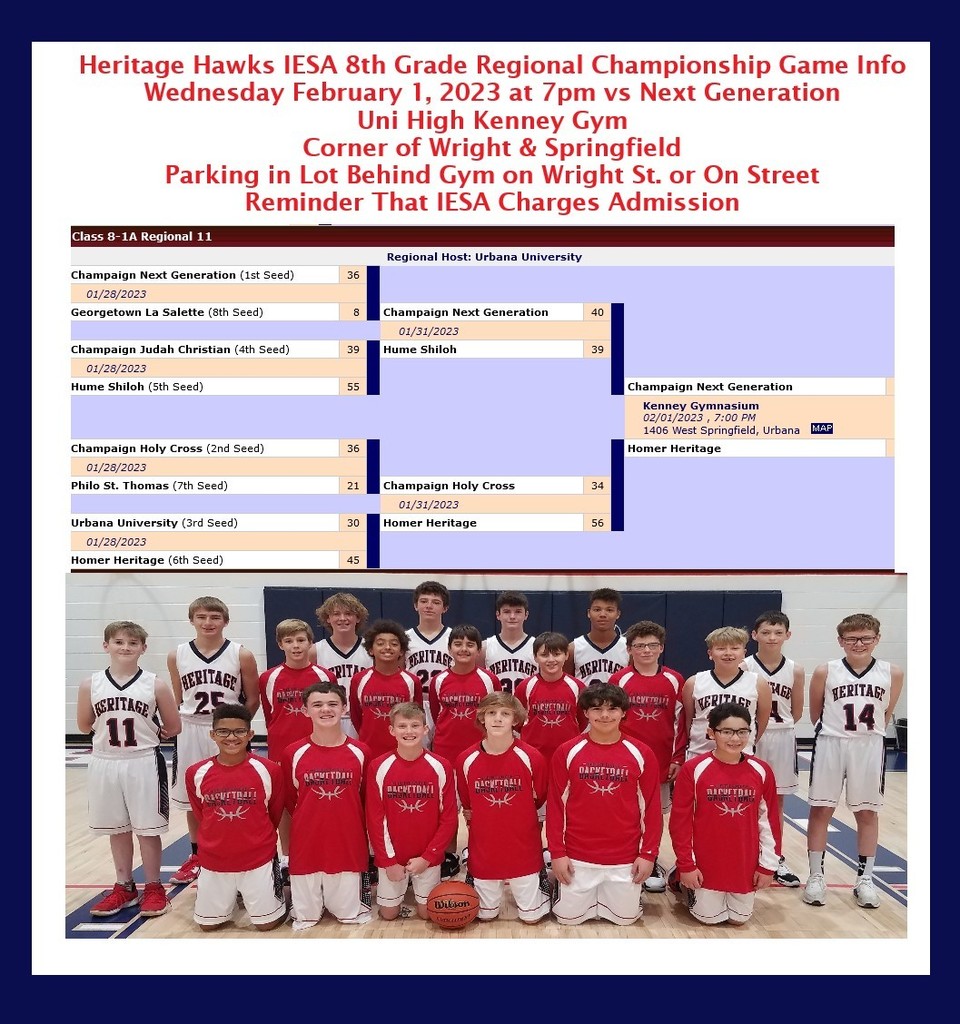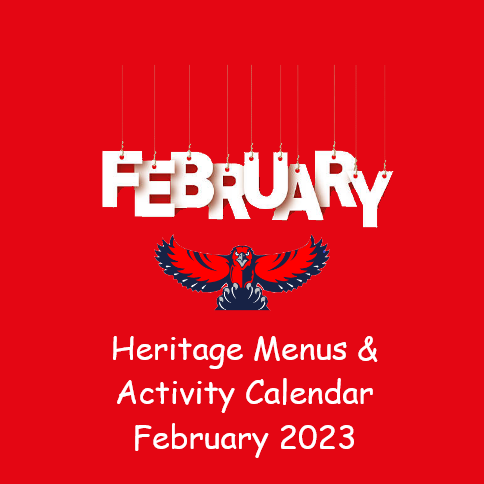 A classic setting Kenney Gymnasium on U of I campus for 8th Grade Boys Basketball IESA Regional play today with our Heritage Hawks taking on host school Uni High.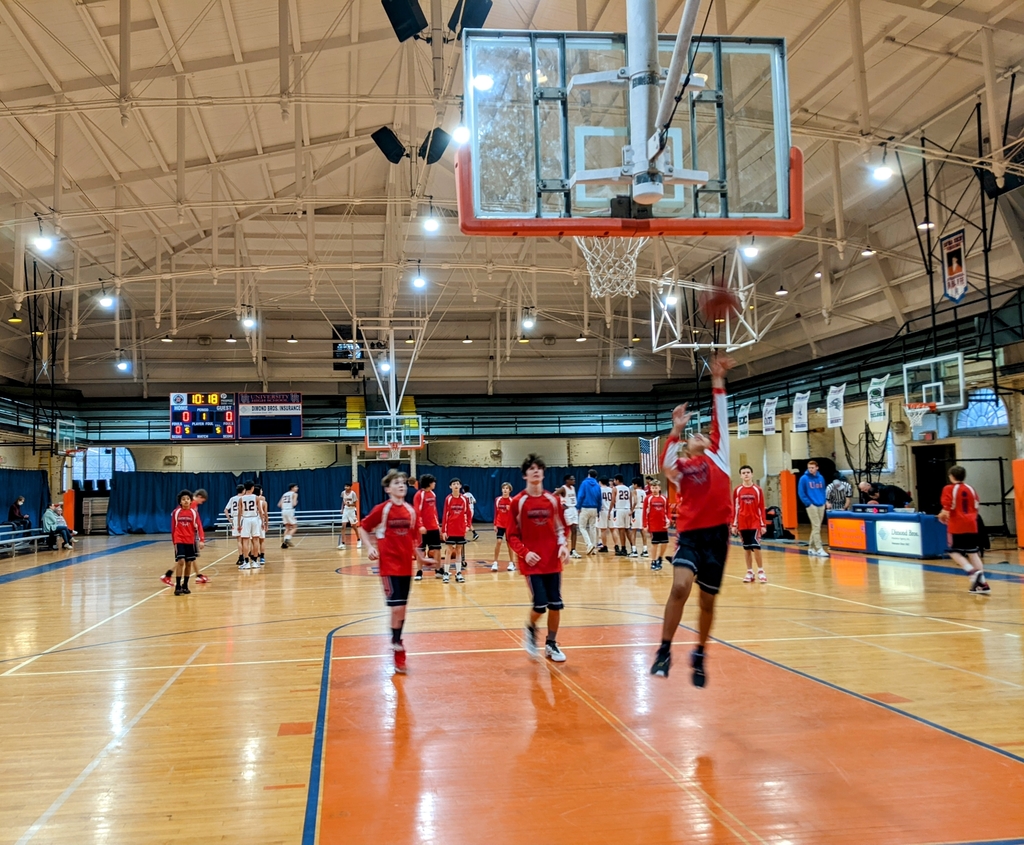 Heritage Bass Chorus absolutely killed it tonight in front of a large ballroom crowd at Illinois Music Educators Conference in Peoria. Director Justin Lee received an award & Angie Ruwe wonderul on piano. What talent on display, fabulous job! Thanks to many who made the trip here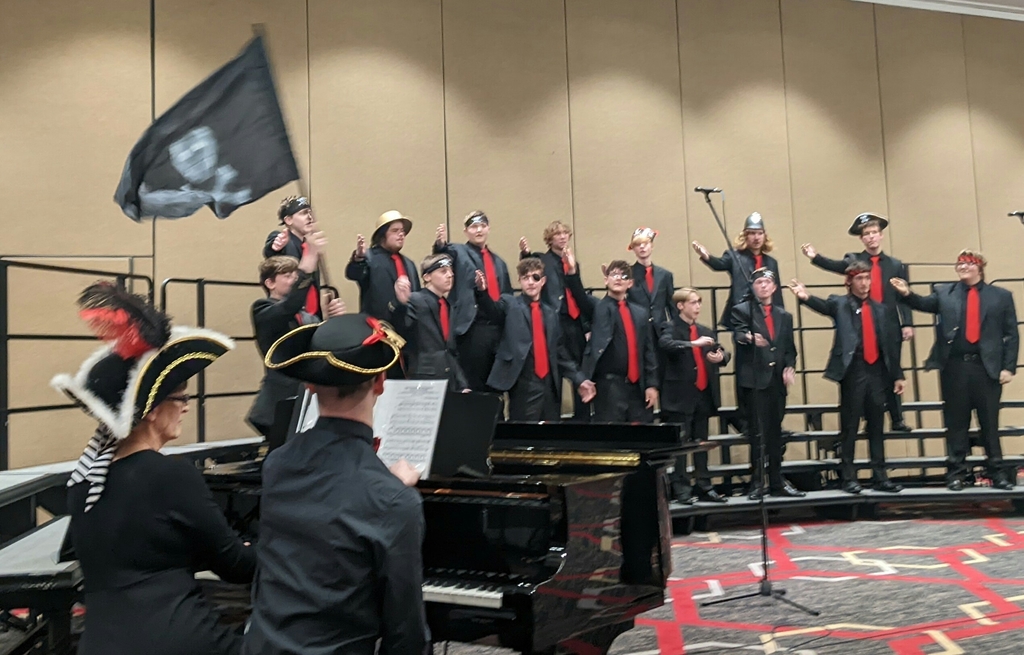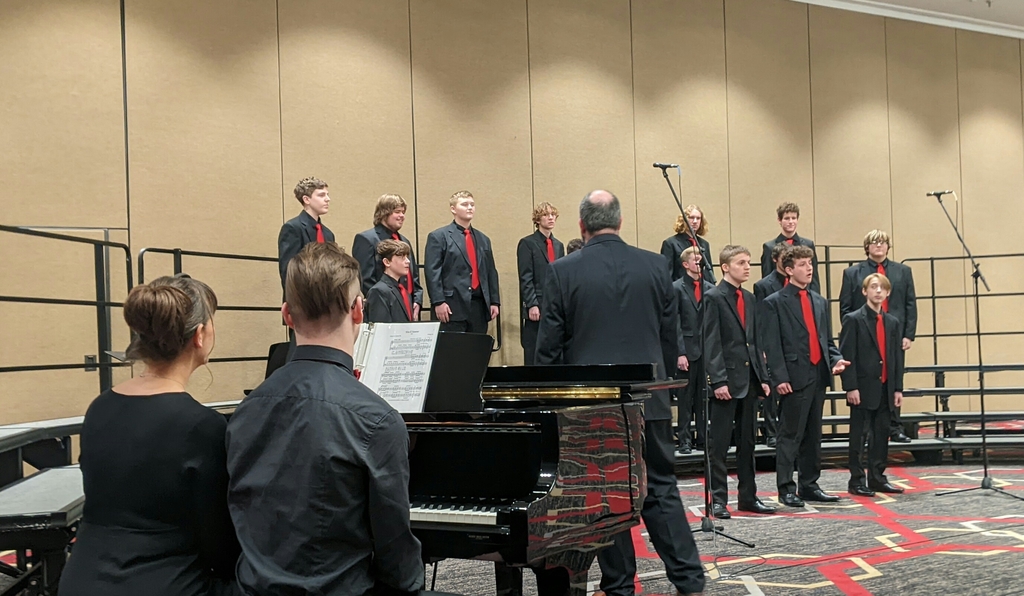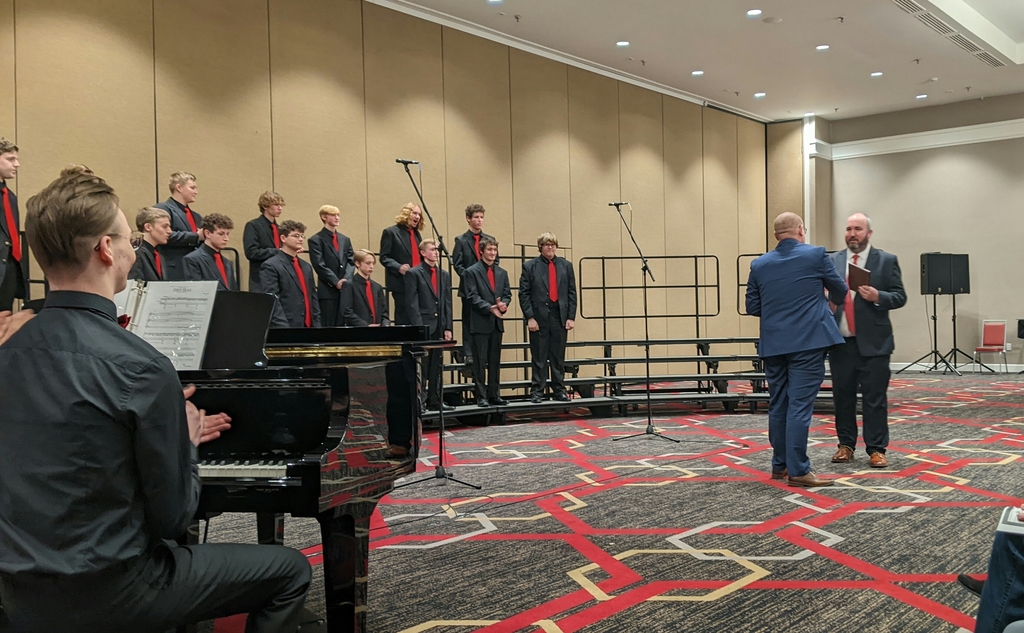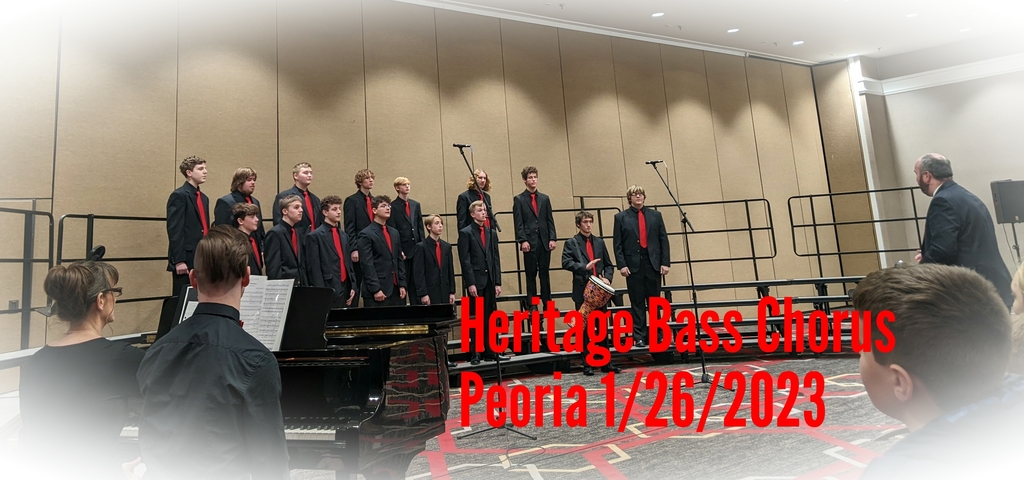 Heritage Bass Choir performs today at 4:15pm in Peoria at the IMEC Convention. The performance will be at the Sheraton Four Points Majestic Ballroom, what an honor! We'll have pics and a report later today from up there.

With latest forecast showing more snow and/or freezing rain until 4pm, tonight's Scholastic Bowl match is canceled at Broadlands. Our LPC opponents are also out of school. We are working on makeup date with them for the match & our Heritage Senior Night. Updates to follow


Timeline for snow event tomorrow from National Weather Service, also received information earlier this evening that the eastern edge of district along eastern Champaign and Vermilion Counties could be in heavier band of 7-8 inches tomorrow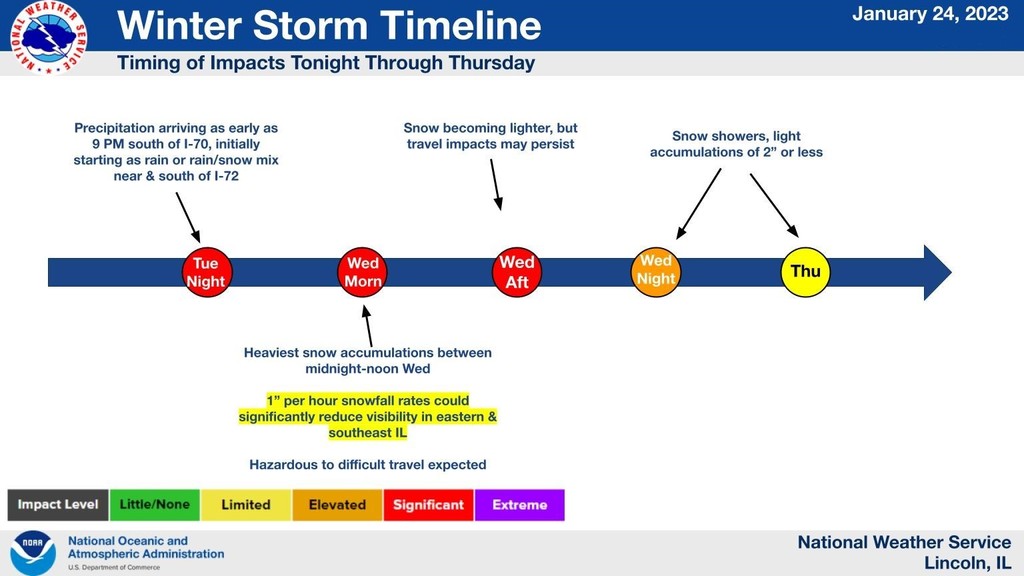 This is Mr. Davis with a message for all Heritage parents and students. Due to National Weather Service forecast for tomorrow from the Lincoln Central Illinois Office this evening, Heritage Schools will be closed Wednesday January 25, 2023. The forecast calls for wet and heavy snow especially during the morning commute hours up to 1 inch per hour. Once again, Heritage Schools will be closed for Wednesday January 25. Follow our social media and Heritage web page for the latest updates and information. Thank you

Heritage vs Villa Grove at Argenta in Lincoln Prairie Conference tournament action tonight, Hawks Cheer gets everyone up for introductions!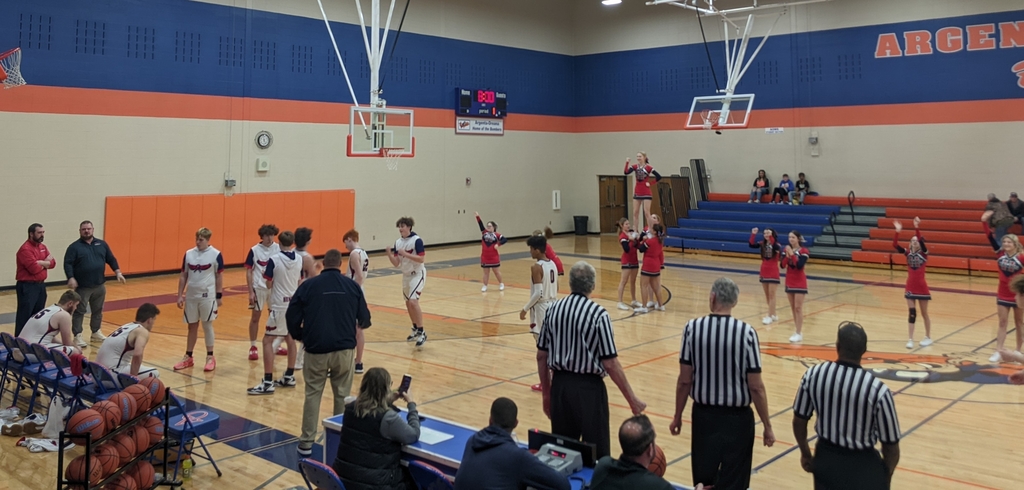 Heritage Hawks JH Boys Basketball at IESA Regional play this morning at Shiloh vs Philo St Thomas, Hawks up 30-10 end of 3rd Quarter. Hawks Cheer squad here to support too!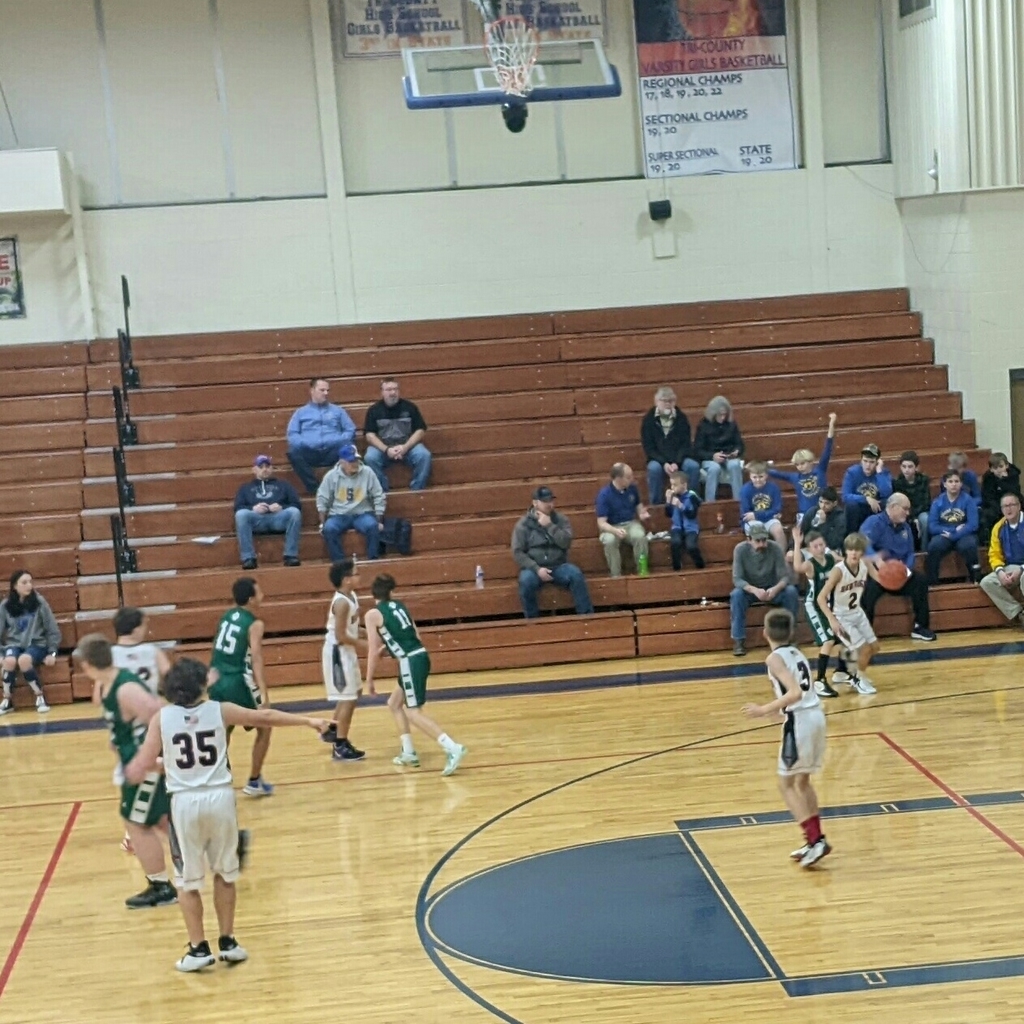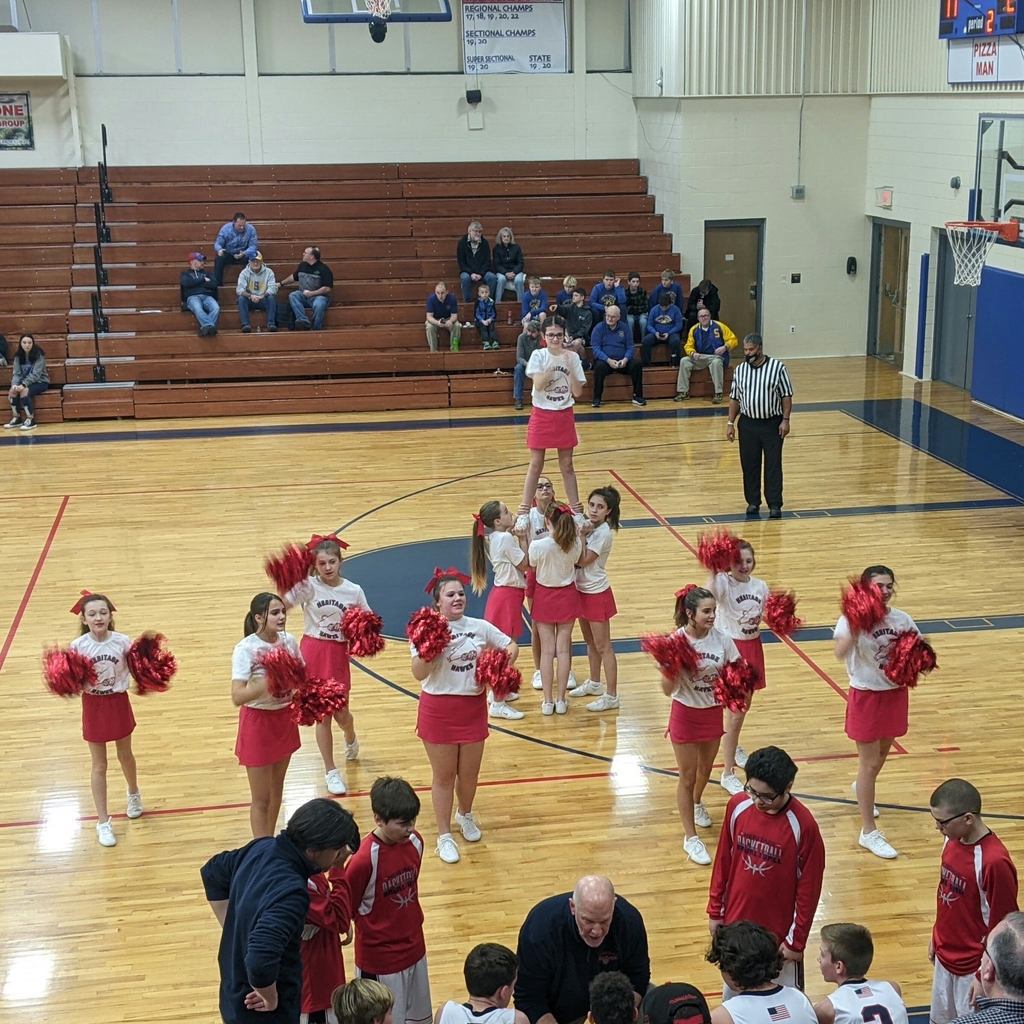 Heritage Hawks Girls Basketball at Broadlands tonight, and the Hawks with the victory over Danville Schlarman!!! Great job girls! And congrats coaches Brad & Lisa!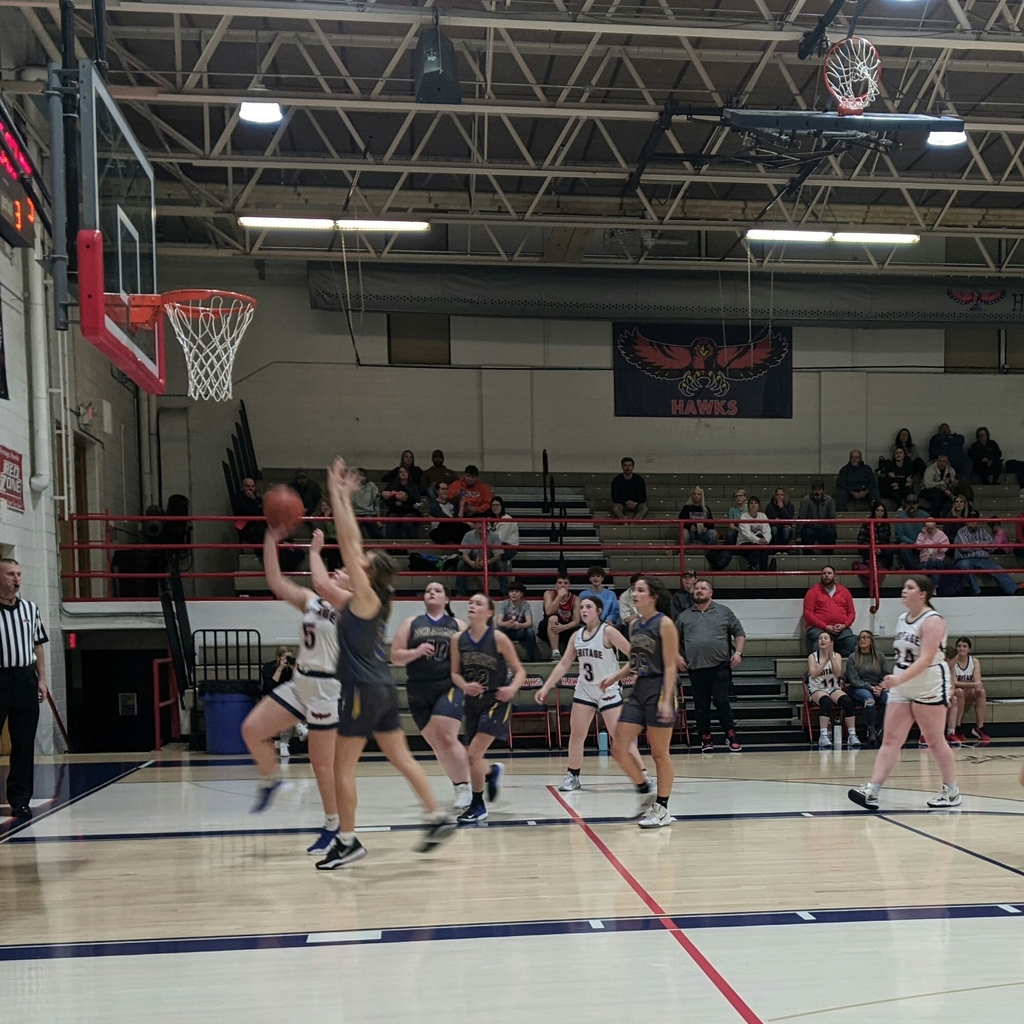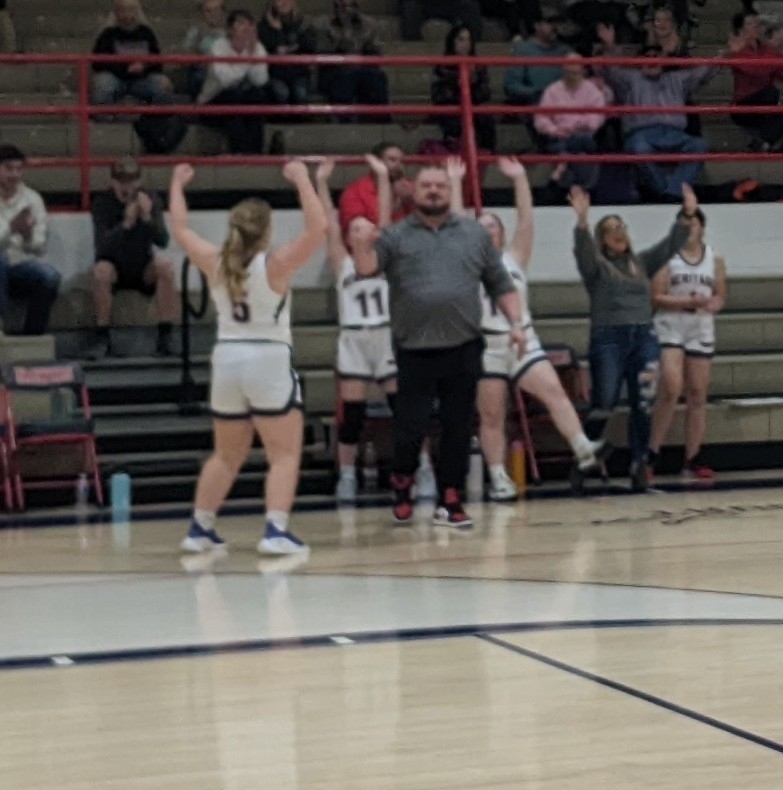 News-Gazette HS Confidential this week: Heritage HS FFA students had practice for their upcoming section volleyball game. All members from eighth grade and up were invited to have a fun night of warming up for the big day, playing volleyball and enjoying pizza.— Katelyn learned

Another action packed sports night for Heritage, JH Boys Basketball final home game vs PVO, JH Volleyball away at PVO, and Heritage HS Girls Basketball Varsity game in Broadlands 6pm vs Schlarman. Thank you News-Gazette Winter Sports pics - Seniors Adena Paul & Paige George